Products
Rotary Unions
Rotary Timing Valves
Babbitt Bearings
Products
Need Help? Use Our Product Finder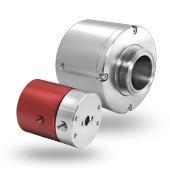 Rotary Unions
Continuous Flow
360° Rotation
Single & Multiple Flow Passages
High Pressure Options
Designs For Wide Range Of Fluid Types
Standard & Custom Designs Available
View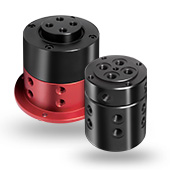 Rotary Timing Valves
Automatic, Sequenced On / Off Flow Control
360° Rotation
Eliminates Need For Control Valves / Switches
Multiple Stations
Standard & Custom Designs Available
View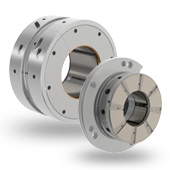 Babbitt Bearings
Journal, Sleeve, Thrust & Combination Bearings
Designed for Optimal Performance in the Field
Tested & Qualified
Repair & Rebabbitting Services Available
View
SRS designs and manufactures stock and custom rotary unions (swivel joints), rotary timing valves and custom Babbitt bearings for a wide range of industry applications.
SRS's rotary timing valve products provide flow and pressure from stationary inputs to rotating outputs with on / off flow control where a fixed sequence pattern is maintained. This eliminates the need for costly control valves and electrical switches.
Rotary unions reliably seal and transfer fluid such as water, air, hydraulic oil, coolant, steam, and other media types from stationary sources to rotating equipment.
Additionally, SRS's Babbitt bearings provide superior load and axial support for rotating shafts in heavy-duty industrial equipment including turbomachinery, compressors, turbines and generators. SRS team members have over 35 years of combined bearing design and manufacturing experience.
Back to Top